ABOUT THE BALLROOM
Located on the first floor of Centro Mall in the burgeoning corridor of Klang and accessible via a convenient network of highways, the newly refurbished Grand Centro Ballroom spans a whopping uninterrupted floor space of 16,000 square feet, pillar free and with a spectacularly high double volume ceiling of over 20ft in height.
This modern, contemporary and prestigious space is elegantly adorned with 26 Italian – crafted hand – assembled crystal chandeliers with walls laced with top grade Italian marble finishing.
Designed in a desirable space with a capacity to accommodate up to 2,000 guests, the all – new Grand Centro Ballroom has unique flexibility to host big – scale events such as glamorous wedding banquets, conference meetings, concert performances and product launches OR be partitioned into separate rooms with sound – proof dividers to host business seminars or private exhibition for smaller groups up to 1,000 guests each.
This multi – purpose space is adequately supported by cutting edge light & high technology sound system, a mobile grand stage, LED display screens, double – ended projection screens, high – speed WIFI, a range of seating options, VIP lounge rooms and a panel of appointed caterers to customize your banquet menu as well as Centro's professional and specialized event planning team. In short, a truly versatile venue where hosting any event is possible.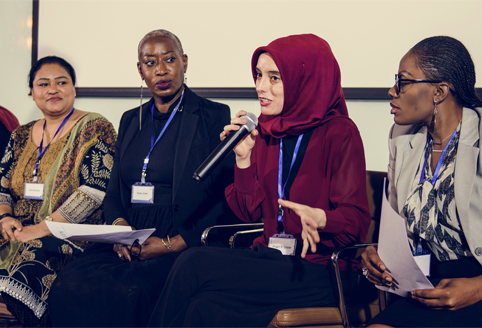 Charity and NGO Events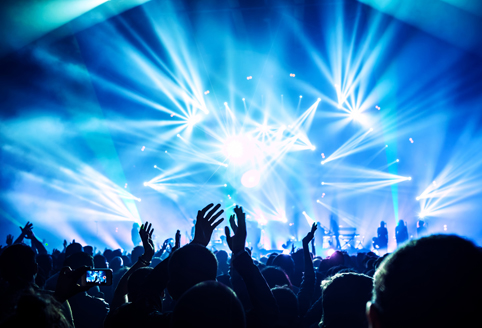 Concert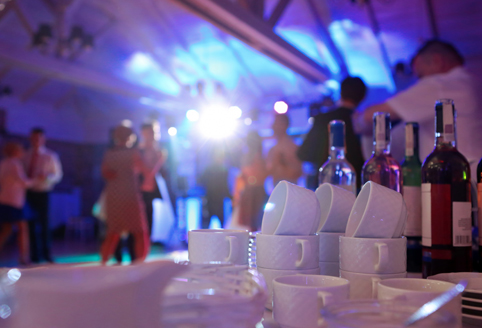 Dinner and Dance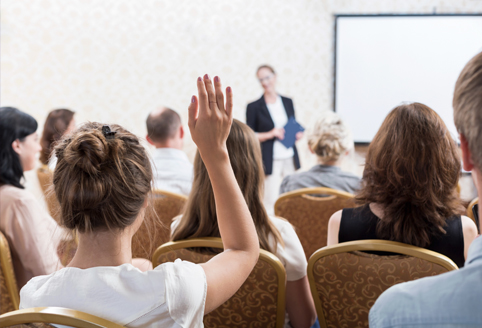 Seminars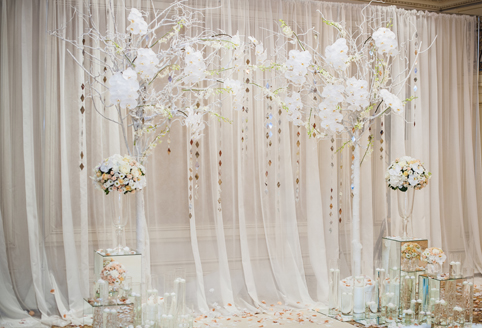 Wedding ceremony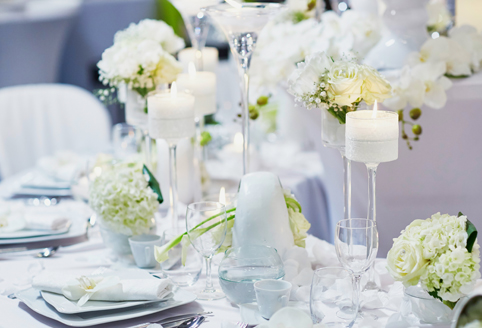 Wedding Dinner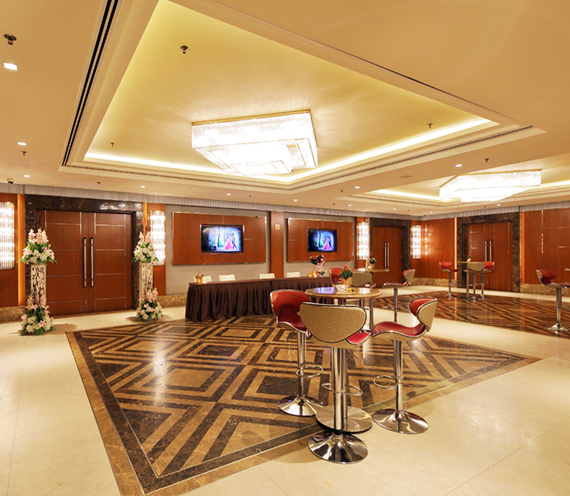 16, 000 sq ft of uninterrupted pillar – less space

Double volume height ceiling over 20ft in height

Can cater for smaller functions by partitioning into 2 Halls

State of the art audio system with surround sound

Variety of audio accessories for different events

Environment friendly multi-coloured LED stage lights

Follow spot lights and lights dimmer system

4 high resolution LED display screens

4 projection screens and full HD projectors

5 LED flat screens television

Grand mobile stage and rostrum

Elegant and refined Italian marble foyer for pre – function

2 VIP lounges comes with private dressing room and restroom

2 performance changing rooms

Private smoking lounge with bar table and stools

VIP parking at forecourt

Over 700 ample parking bays with flat rate parking upon validation

High bandwidth WIFI (sharing best effort basis)

Full onsite washroom facilities including wheelchair accessibility
seating plans
The Grand Centro Ballroom provides flexibility in seating numbers and arrangements. Full ballroom of 120 standard round banquet tables to half/partitioned ballroom configurations are available. Theatre seating is available up to 2,000 seats. Customised configurations are also possible.
contact us

Rounds
Full Ballroom maximum capacity 1,200 guests
Half Ballroom maximum capacity 600 guests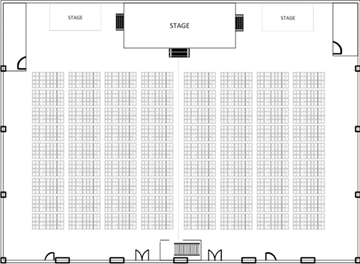 Theatre
Full Ballroom maximum capacity 2,000 guests
Half Ballroom maximum capacity 1,000 guests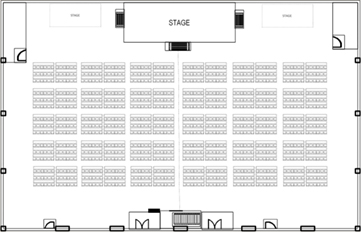 Classroom
Full Ballroom maximum capacity 800 guests
Half Ballroom maximum capacity 400 guests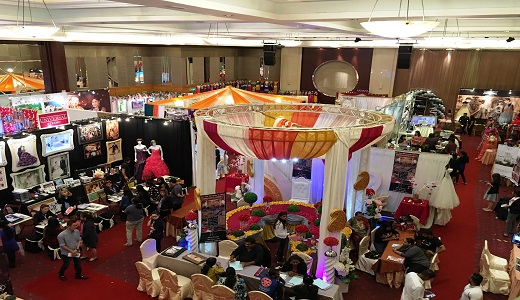 Wedding Exhibition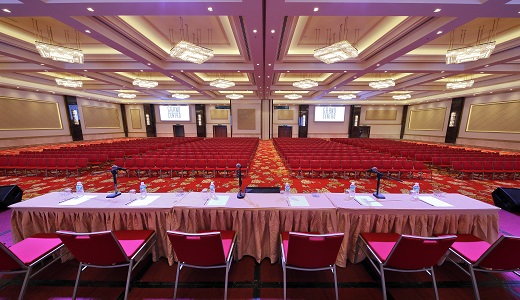 Full Ballroom Seminar or Theatre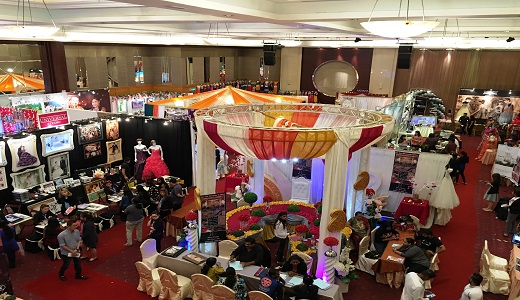 Full Ballroom Indian Wedding Dinner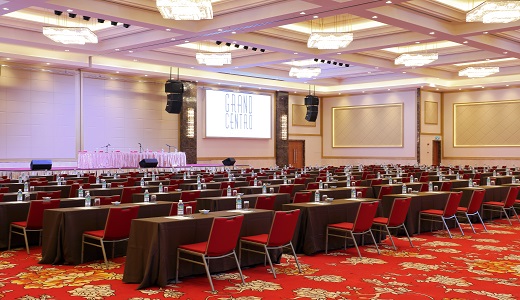 Full Ballroom Classroom Seating
Full Ballroom Chinese Wedding Dinner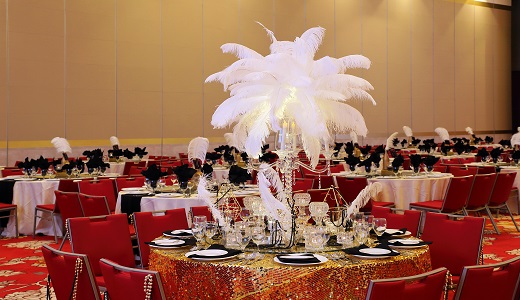 Corporate Themed Parties